On April 2, 2011, the new Hangzhou Paradise officially opened.
New Hangzhou Paradise covers an area of ​​250 acres and consists of nine blocks: Maya Tribe, Adventure Island, Lost Jungle, Fairy Kingdom, Hangzhou Paradise Water Park, Hangzhou Paradise Ski Resort, Wuyue Ancient City , Rai Hangzhou Grand Theatre, and Rai Hangzhou Ecological Park.
Hangzhou Paradise constantly hosts events throughout the year, including themed events such as the Nymphomaniac Festival, the Dudou Festival, and the Mask Festival. Relying on the powerful supporting facilities of Hangzhou Songcheng Tourist Area (Xianghu District), it aims to create a unique mixing and matching experience of "outstanding themes, suitable for both rain and sun, and fun for all ages." a landmark for a new generation of theme parks.
June 16, 2011
Beijing's Happy Water Cube amusement park opens
On June 16, 2011, the Happy Water Cube water park opened. The project covers an area of ​​500 acres and has a total investment of about 1 billion yuan. It has 18 water entertainment projects. It combines traditional Chinese architectural style with high-tech water entertainment projects. It has a tsunami wave pool for thousands of people. people, tornado slide and peak speed Slides, dark whirlpools and other projects form a huge water carnival park full of passion and movement.
August 9, 2011
First phase of Shenzhen OCT Happy Coast open for trial operation
On August 9, 2011, trial operation and the opening ceremony of the first stage of the OCT "Happy Shore" on the theme "Happy Shore Universiade Holiday" took place.
Happy Coast is built on the seafront and connected by water. The total area is 1.25 million square meters. It consists of five areas: Happy Coast Mall, Qushui Bay, Coconut Forest Beach, Overseas Chinese Town Vacation Apartments and Wetlands . Park. Based on the resources, the mode of development of each topic is formed. During the Universiade, some Happy Coast Phase 1 projects are mainly cooperating with related hosting work such as urban tourism, catering and entertainment.
September 12, 2011
Opening Zhuzhou Fangte Happy World
On September 12, 2011, Zhuzhou Fangte Happy World opened.
Zhuzhou Fangte Happy World is located in Yunlong New Town of Zhuzhou City, in the center of the Changzhutan urban cluster. The park covers an area of ​​600,000 square meters. It was built by Shenzhen Huaqiang Group with an investment of 2 billion RMB. The project will include fashion entertainment elements such as animation, cartoons and film special effects. Perfectly combined with traditional Chinese cultural symbols, the parks of the first and second phases gather a large number of projects with Chinese culture as the background, such as Liaozhai, Jinshan Water Man and Havoc in Heaven All indoor projects have independent intellectual property rights. It is expected that annually it will receive 5 million tourists.
September 23, 2011
Qingdao Fante Dream Kingdom opened
On September 23, 2011, the Fangte Dream Kingdom of Qingdao officially opened.
Qingdao Fantawild Dream Kingdom is a fourth-generation large-scale high-tech theme park built and invested by Shenzhen Huaqiang Group, located on the coast of Hongdao, Qingdao City, Shandong Province, covering an area of ​​about 700,000 square meters. m and has an investment of 2 billion yuan. It has more than 10 theme projects. The area includes more than 200 theme projects, entertainment projects, entertainment and landscape projects, and auxiliary service projects. The biggest feature of Fantawild Dream Kingdom is a new interpretation of ancient Chinese culture, using modern high-tech facilities and high-tech interactive experience that creates a dreamlike feeling.
September 29, 2011
Opening Shenyang Fangte Happy World
On September 29, 2011, Shenyang Fangte Happy World officially opened.
Shenyang Fangte Happy World is located in Shengjing Road, Shenbei New Area, Shenyang City, covering an area of ​​about 500,000 square meters and investing 2 billion RMB. It offers a sci-fi and interactive experience. It consists of more than a dozen large-scale large-scale theme project areas, covering thematic projects., more than 300 entertainment projects, leisure and landscape projects. Most entertainment projects provided by Fantawild World are high-tech indoor projects and are not affected by the season.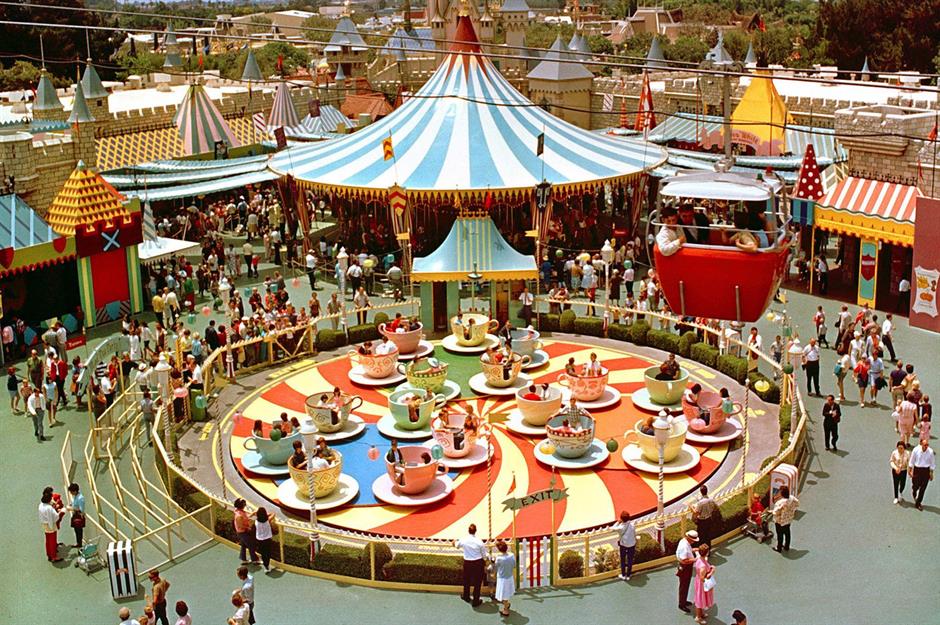 September 23, 2011
Opening of Yantai Haichang Fishing Wharf
On September 23, 2011, Yantai Haichang Fisherman's Wharf opened.
Yantai Haichang Fisherman's Wharf is invested and built by Dalian Haichang Group. The project is to design and build a large-scale tourism complex the project is planned to cover an area of ​​280 mu and a total building area of ​​200,000 square meters. meters. The investment in the first phase is nearly 2 billion yuan, including the Yantai Haichang Whale Shark Museum, Yantai Mountain Haichang Yudai Hot Springs, high-end corporate clubs, a gourmet street and a characteristic seaside shopping street; the second phase is expected to invest 1.8 billion yuan. billion yuan, including five-star castle hotels, yacht club, dream wedding hall and other fashion themed elements.
September 29, 2011
Opening of Polar Ocean World in Wuhan Haichang
On September 29, 2011, Haichang Wuhan Polar Ocean World officially opened.
Wuhan Haichang Polar Ocean Park is located in Dongxihu District of Wuhan City, Hubei Province and covers an area of ​​300,000 square meters. This is the fifth large-scale theme park invested and built by Haichang Group after Dalian Laohutan Polar Museum, Qingdao Polar Museum, Tianjin Polar Ocean Park and Chengdu Polar Ocean Park. It is a multi-storey combination of several halls. theme park.